One day after the deadly terrorist attack on a New York bicycle path, President Trump blames the Diversity Visa Lottery for allowing the suspect to enter the country.
On Tuesday a pickup truck plowed down a crowded Manhattan bike path, killing eight people and injuring 11. The suspect, Uzbekistani immigrant Sayfullo Saipov, immigrated to the U.S. through the Diversity Visa Lottery, commonly called the Green Card Lottery. The following morning, Trump called for the program to be canceled.
"We have to get much tougher," the president told reporters. "We have to get much smarter. And we have to get much less politically correct. We're so politically correct that we're afraid to do anything."
Trump has been vying for tougher immigrant vetting since his campaign and has sought to ban immigration from select Muslim countries. Uzbekistan is a predominantly Muslim country located in Central Asia.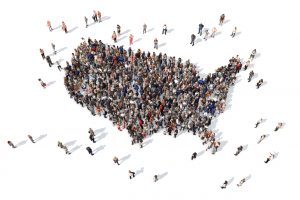 What Is Trump's Immigration Platform?
Trump has clear messages on immigration: stricter vetting, stronger borders and merit-based immigration. When he signed the Muslim travel ban in January he did it as a temporary measure until "extreme vetting" procedures could be implemented. Look no further for stronger borders than the Mexican wall.
In August, Trump supported legislation that would cut legal immigration to the United States by half. The RAISE Act would do this by decreasing the number of family-based visas allotted each year and getting rid of the Diversity Visa Lottery. As a whole, the plan would move the immigration system from largely family-based to merit-based.
What Is the Diversity Visa Lottery?
The Diversity Visa Program issues up to 50,000 visas annually to immigrants from countries with historically low rates of immigration. Unlike other green card programs, applicants do not need to have a relative in the U.S. or a high-skilled occupation. The aim of the program is to "mix up the nation's melting pot."