Less than 24 hours after Sayfullo Saipov, an immigrant from Uzbek, drove a rented truck along a bike path in New York City, killing eight people and injuring over a dozen more, President Donald Trump blamed what he called the "Green Card Lottery" system that allowed Saipov into the country. The incident occurred on October 31 and, on November 1, United States officials announced that Saipov had been admitted to the country on what is officially known as the Diversity Visa Lottery Program. President Trump said that his administration was fighting for a merit-based system.
What Is the Green Card Lottery System?
In an effort to promote immigration from various areas of the world, the Diversity Visa Lottery Program provides up to 50,000 immigrant visas to countries with low immigration rates into the United States. The program is administered by the United States Department of State. In order to qualify for the lottery, an immigrant must be a native of a qualifying country, hold the equivalent of a United States high school diploma or worked in a qualifying industry for at least two years over the past five years. Applicants must also undergo a vetting process similar to those subjected to all visa applicants.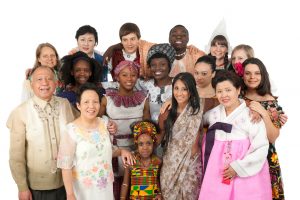 Schumer Involvement
President Trump also called out Senator Chuck Schumer, blaming the Senator for his role in helping to craft the law. The law was passed under the Immigration Act of 1990 and signed into law by George H.W. Bush. At the time of its passage, Senator Schumer was a member of the House of Representatives and he helped shape the program. However, since he has been in the Senate, Senator Schumer has supported an end to the program and co-authored legislation in 2013 that would have accomplished that goal. The same bill included language that would have provided a pathway to citizenship for approximately 11 million undocumented immigrants and President Trump has strongly opposed the passage of the law.
Merit-Based Immigration
President Trump stated that he wanted to end the Diversity Visa program and replace it with a Merit-Based program. This version of immigration is part of the Raise Act, co-sponsored by Senators Tom Cotton of Arkansas and David Perdue of Georgia. President Trump endorses the legislation which would eliminate the Diversity Visa program and cut legal immigration by half. Instead of the lottery-based system, visas would be issued on a merit-based points system. Family connections would not have a bearing on the points system. Instead, points would be awarded based on high-paying job offers, past achievements, the ability to speak English and education levels. The program is similar to what is used in Canada and Australia.
Family-Based Immigration
Currently, the United States immigration system is based on sponsorship. A U.S. citizen or green card holder can sponsor relatives from their home country, allowing them to move to the United States. Spouses and minor children do not need to wait for a visa number and may qualify for an immediate visa. For adult children or other relatives, however, the process is more complicated. If the relative is coming from an area with a high number of immigrants, the wait can be as long as 20 years. In 2015, one million permanent residents were admitted and 44 percent of them were immediate relatives while 20 percent entered the country through family-sponsored visas.
President Trump has vowed that the green card lottery system will end this year but has not announced whether it will be replaced with a new visa program. His administration hopes to implement a merit-based program at the same time the current system is canceled.