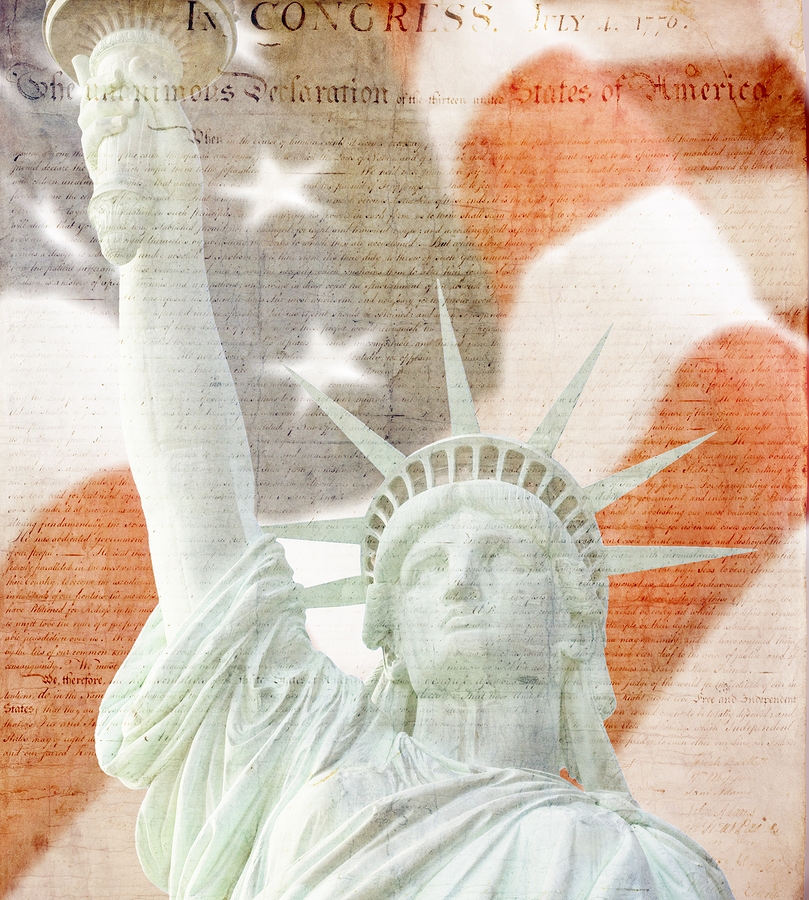 Citizenship day, otherwise known as constitution day, celebrates the anniversary of the signing of the current constitution of the United States of America, September 17, 1787. Many permanent residents choose to say their oath of citizenship on this day as a sign of respect for the basic philosophic tenets of the United States government. Citizenship day is also a time to reflect upon the benefits, rights and protections provided by the United States government, after all, without the constitution there would be no America.
For people who are not naturally born citizens the process to become naturalized can be somewhat difficult, but is, in the end, rewarding. Probably the easiest way to gain citizenship is to apply for the green card lottery which will grant you permanent resident status. After a certain period of years you may then apply for citizenship.
When applying for citizenship you will be required to know a certain amount of information about the constitution and United States history. This is called civics and it is generally taught in American high schools, but there are many resources by which you can learn independently or you can contact educational groups who can help you.
The constitution is a document, a rather short one, that outlines the structure and purpose of the United States government. It is the most important document in the United States government. It was not, however, the first constitution of the United States, the first was the Articles of Confederation. The Articles of Confederation failed in the 1780s due to its lack of guidance of how to enforce laws, so a new and stronger document, the Constitution, was drawn up and 225 years later, on this day, it still stands as the basic foundation of the United States.
Within its pages the constitution states the rules for how the government should be run. It establishes that there will be three branches of the government which all work together to ensure that the others are not overstepping their boundaries, this is called "checks and balances". It also describes how the people within these branches hold their positions and how elections are to be operated. It also explicitly states that the United States is a self-governing, democratic republic.
Over the years there have been over 11,000 proposed changes to the constitution, but only 27 have been accepted, these are called amendments. The first ten amendments are called the Bill of Rights and were ratified (accepted) very shortly after the constitution was signed in 1787. The Amendments guarantee and regulate a variety of things from freedom of speech to how congress is allowed to set salaries. It also guarantees legal rights such as the right to not incriminate oneself, the freedom from search and seizure without a warrant and the right to own weapons.
Constitution day citizenship ceremonies will be held in these locations:
District Court of Guam  Hagatna, Guam
The State University College of Brockport  Brockport, NY
Harry S. Truman National Library  Independence,MO
U.S. District Court of Eastern District  Detroit, MI
National Archives  Washington, DC
Tumacacori National Historical Park (Visitor Center and Museum)  Tumacacori, AZ
Rufus King Mansion  Jamaica, NY
U.S. District Court  Pittsburgh, PA
National Constitution Center at Independence Hall  Philadelphia,PA
Jefferson National Expansion  St. Louis, MO
Pt. Reyes National Seashore  Pt. Reyes
Round Lake Beach Civic Center  Roundlake, IL
Miami Field Office  Miami, FL
Bellevue City Hall  Bellevue, WA
Moorhead State University  Moorhead, MN
The Hartford Public Library  Hartford, CT
Louisville Middle School  Louisville, OH
Richard J.Daley Plaza  Chicago, IL
City of Avondale Community Center  Avondale, AZ
Homestead National Monument  Beatrice, NE
Robert J. Dole Institute of Politics  Lawrence, KS
Detroit Field Office  Detroit, MI
Shelburne Museum- Steamboat Ticonderoga  Shelburne, VT