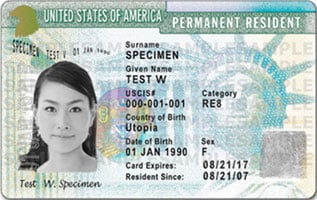 How are Green Card Lottery entrants selected?
The selection process is actually quite simple. All entries received from each region will be individually numbered. After the registration period ends in the beginning of November, a computer will randomly select entries. Results will begin to be released on May 5 of the following year.
When will I know if I 'won' the Green Card Lottery?
Winners will be able to check the results starting May 5 of the year following their entry's submission (if you applied this year, before November 3, 2015, you will be able to see your results on May 5, 2016). Results are continuously updated for months after, so don't lose hope if it doesn't show you as a winner right away!
How do I check my Green Card Lottery Results?
To check your results, you'll need your year of birth, confirmation number and last name. We will store this information and make it easy for you to check your results with just one click. At USAGCL we will also email you on May 5 reminding you to check your results.
Why are results continuously updated for months after?
Winning the Green Card Lottery is not an instant guarantee that you will get a Green Card. If you were not truthful about the school or work requirement, or you are not from an eligible country, even if you are selected as a winner you will not proceed. Every year, the U.S. government chooses over 100,000 entrants as winners. This is to ensure that all 50,000 Green Cards will be issued, as roughly half of all winners drop out either because of faulty information or because they do not bother to take the next step.
Am I more likely to win depending on my country of birth?
Since this U.S. Government Program aims to diversify the American population by giving an immigration opportunity to under-represented ethnic groups and populations, no single country can receive more than seven percent of the available immigrant visas available in a single fiscal year.