Home > Citizenship Interview
Citizenship Interview
Fingerprinting Appointment for the Citizenship Application
After you have submitted your N-400 application for citizenship and appropriate supporting documents you will receive a letter from USCIS informing you of your appointment to be fingerprinted. This is a simple process that occurs at a local Application Support Center. Be sure to be on-time to your interview because otherwise you may unnecessarily delay the process for you to become a citizen. The electronic fingerprinting will allow the Federal Bureau of Investigation (FBI) to run a background check on you.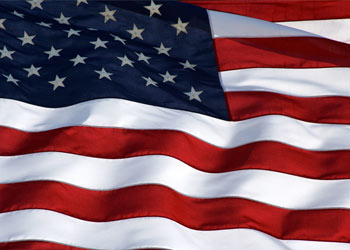 As soon as you have been cleared by the FBI you will receive a letter of notice scheduling your interview!
The Citizenship Interview
Please take note that it would behoove you to carefully watch for the letter of notice because there will be no second notice. Additionally, you will not want to miss your interview time because this would seriously slow the process for becoming a citizen. Be sure to come early and come prepared. Half an hour before the appointment time is probably the best and you will want to also bring all of your supporting documentation. If the USCIS wants you to bring some specific documents it will be mentioned on your interview appointment letter. Be sure to inform the USCIS every time you move, otherwise you will not receive the notifications.
The interview is designed to determine your appropriateness for United States citizenship. Questions will pertain to your background, your activities in the United States and the information listed on your various documents. You will be asked about your ideological loyalty to the United States, its beliefs and the constitution. Your character will also be analyzed during this interview, so it would be wise to be courteous and conscientious and not confrontational or disagreeable.
You will also need to demonstrate your willingness to take the naturalization oath. You should know what each clause of this oath means because its repetition is not a rote exercise, but, rather, a declaration of your loyalty to a sovereign state.
The Citizenship Tests
You will also be tested on your knowledge of the English language as well as the government and history of the United States of America. For more details involving these tests click here.
Granting or Continuing the Citizenship Application
After the interview is done and you have taken and passed the requisite tests the USCIS officer will decide whether your case has been granted or continued.
If it is granted then you will be scheduled for the oath ceremony which will either take place that day, or, another day specified by the USCIS officer.
If your case is continued you will either have to come in for an interview again or appeal the decision. Some of the reasons for why your case may be continued are if you fail either of the tests, if you refuse to say the oath or if you lied on your application.
On to the Citizenship Oath!
Now that your application has been granted you will take the oath and receive your certificate as a citizen of the United States!