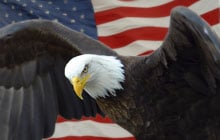 The visa lottery or the Green Card Lottery is also known as the "American Green Card Lottery". This lottery is an opportunity for ambitious and lucky people who belong to a qualifying country to live and work in the United States. The State Department of US issues approximately 55,000 visas through the visa lottery. The significant increase in number of people applying for H-1B visas brought about the existence of the visa lottery.
Every visa lottery is named after the economic year for which it was designed. The name for the lottery of 2010 was DV-2012. The visa lottery is a great plan of the US government for increasing diversity in the country and to give people around the globe an opportunity to get permanent residency in the US. Permanent residents have the right to claim health care, education and to sponsor their relatives for green cards.
Following are the requirements to take part in visa lottery:
Step 1: Only people born in or native of eligible countries can take part in the lottery. List of eligible countries which can apply in the lottery are published by state government every year.
Note: If you are not from an eligible country but your spouse or parent is from one of the countries mentioned in the list, you can still apply.
Step 2: You must possess a high school diploma or something equal to this or you must have been working for two years, in the last 5 years, in a job that requires training.
Once your eligibility is established, the next step would be to register and submit your visa lottery application online with photos. The online applications can only be made during a time period specified by the State Department.
Registrations are opened in the fall and the lottery results will be out in the following spring/summer. The photo specifications are detailed by the State Department which requires an applicant to upload the photos with the application within a specific time period; this time period is usually of 60 minutes. The applications are usually accepted between October and December.
It is advised that you possess all the necessary information and required photographs at the time of filling the application as it would not be possible for you to save and exit the application in between.
If you are one of the lucky applicants, then you will be informed by the Kentucky Consular Center about the date and time of your interview according to your case number. You will NOT get your winning notification by normal mail, email, fax or over the phone. You have to check the results online through the DV entrant status check.
Winning the lottery does not entitle you to get a visa right away, it only makes you eligible to apply for an immigrant visa and you must prove your eligibility at the interview to get the visa followed by the normal immigrant visa procedure.