USAGreencardLottery.org is a private entity and is not affiliated with the U.S. Government which allows you to register for free during the lottery open season. These are the benefits of using our service: you can register 365 days of the year, we guarantee you'll submit a qualified entry, you can apply in 17 different languages and each application and photo will be personally reviewed by our customer support representatives.
PROGRAM DETAILS:
Overview
The US Green Card Lottery Program, known as DV (Diversity Visa) Lottery program, is a good opportunity for potential immigrants to obtain the status as a permanent legal resident of the USA. This program runs each year and provides 50,000 "Green Cards" to applicants randomly selected in a lottery process.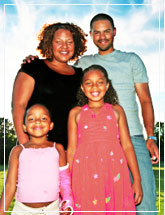 How it Works
This official program will make permanent residence visas available to persons meeting the simple, but strict, eligibility requirements. Applicants for Diversity Visa are chosen by a computer-generated random lottery drawing. The U.S. government makes available 50,000 permanent residence visas each year for this program. Application to this program is open for all individuals worldwide that fulfill the two basic entry requirements. The visas are distributed among six geographic regions with a greater number of visas going to regions with lower rates of immigration, and with no visas going to citizens of countries sending more than 50,000 immigrants to the U.S. in the past five years. Within each region, no one country may receive more than seven percent of the available Diversity Visas in any one year.
An Official Program by USA Congress
The Immigrant Diversity Visa Lottery has been established in the 1996 Immigration Act in order to give immigration opportunity to natives from countries other than the main source of immigration to the U.S.A. This official U.S. government program aims to diversify the American population by creating an immigration opportunity to live, work and study in the U.S.A.
What is the USA GREEN CARD LOTTERY?
Every Year, the Diversity Visa Lottery (DV) Program Grants 50,000 visas to people all around the world. All 50,000 Winners are issued a US GREEN CARD authorizing them and their families to live and work in the United States! USA Green Card Lottery Organization invites you to take advantage of this opportunity now! more info
Advantages of registering with USAGCL vs Doing it Alone:
| Services | USA Green Card Lottery Web Site | U.S. State Department Web Site |
| --- | --- | --- |
| Free photo preparation & processing services | yes | no |
| Registration 365 days a year | Yes | No |
| Sending photos by post mail | Yes | No |
| Online support service by our experts | Yes | No |
| Update of contact information at any time | Yes | No |
The Official US Green Card Lottery program benefits:
50,000 people and their families will Live, Work and Study in USA.
Entry into the OFFICIAL USA Governmental program.
Your chance to LIVE, WORK & STUDY in USA.
Simple registration within 5 minutes.
Personal support in every step of the process.
Double chance for Married People to win the US Green Card.
Our team of immigration experts has over 15 years of experience.
Our counsellors help you decide what is the correct information to provide on your registration.
We professionally review all elements of your registration before it is submitted to the US Government and advise you of any changes that must be made.
We guarantee that your registration will not be disqualified due to any errors, omissions, or incorrect information.
We manage your entire registration process, including: data collection, photo preparation, registration submission, and results tracking.
Important to all applicants:
According to the US DEPARTMENT OF STATE entries for the US GREEN CARD LOTTERY must be submitted electronically via the ELECTRONIC DIVERSITY VISA ENTRY FORM.
USA Green Card Lottery Organization is now accepting US Green Card applications online.
What Service Does USAGCL Provide?
Our service charges for the complete and professional management of your Green Card Lottery application, from preparation, to review, to submission and tracking of your Visa Lottery results. If you are interested in having USA Green Card take away the confusion and stress from the complex Visa Lottery registration process, let us handle your green card application for you. Our service guarantees that your visa application is completed correctly, on time, and without any errors! Learn more about how to register with us, the green card program, and the benefits by continuing to read below!
Why Should I Register with USAGCL?
We are the largest, oldest, and most trusted processor of green card applications in the world! We offer expert and professional help with the official US Green Card Lottery application process. Millions of US Visa Lottery applications are disqualified every year because of errors and omissions made by applicants who attempt to apply directly with the US State Department. Do not let this happen to you. Allow us to prepare your green card application for the 2014 US Green Card Lottery. We guarantee that your green card application will be in 100% compliance with all US Government requirements for US Visa Lottery registrations. Apply to the Visa Lottery with confidence when you subscribe to our service.
How much does it cost?
USA Green Card Lottery Organization charges for its professional and expertise service we give you. Our professional service includes: Green Card application service, information check, correcting of wrong or invalid data, support in different languages, correct completion of the Green Card application, and submission of the application on time and to the correct address. USAGreenCardLottery.org ensures that your Diversity Visa application will not be disqualified. For more information send us your question or our Facts & FAQ.
What the registration fee covers:
Our professional service will collect your information, review it for accuracy and completeness, and assess your eligibility to participate in the Green Card Lottery.
We will prepare your Visa Lottery photographs to satisfy strict government guidelines.
Your application will be registered with the US State Department and proof of participation will be provided.
We will track the progress of your Visa Lottery registration to ensure that you obtain your Visa Lottery results as fast as possible.
You will also have access to your personalized online account, which will allow you to view the status and progress of your application at all times.
A complete list of services we provide when you register with us is available here.
Account Login:
IMMIGRATION NEWS:
From the U.S. Department of State Bureau of Consular Affairs Visa Services:
The congressionally mandated Diversity Immigrant Visa Program is administered on an annual basis by the Department of State and conducted under the terms of Section 203(c) of the Immigration and Nationality Act (INA). Section 131 of the Immigration Act of 1990 (Pub. L. 101-649) amended INA 203 to provide for a new class of immigrants known as "diversity immigrants" (DV immigrants). Alien petitioners for the Diversity Visa Program will no longer be permitted to submit a petition by mail. Instead, the Department will require that all petitions be submitted to it in an electronic format, using an Internet website dedicated specifically to the submission and receipt of Diversity Visa.